Introducing QtWebEngine
Pierre Rossi
whoami
Pierre Rossi
Working at Digia, based in Oslo
Open-source enthusiast
Loves cooking & climbing
What is this all about ?
Answer questions
My agenda
Contents
A bit of history
What's the deal with QtWebEngine?
The road ahead
WebKit
Introduced QtWebKit with Qt 4.4
Upstream port
Great success!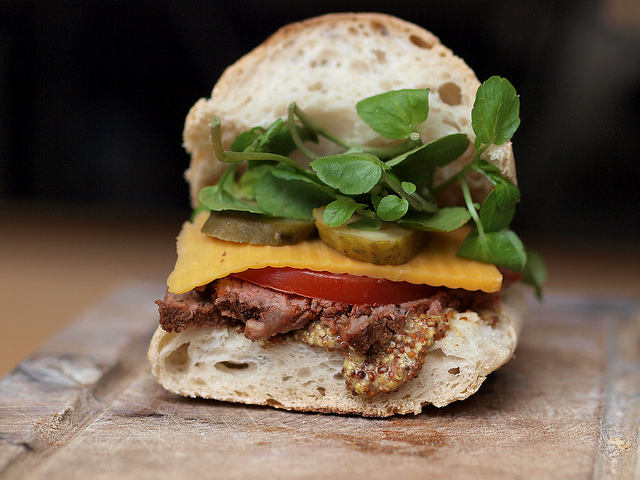 Roast beef sandwich by hozinja, on Flickr
Splitting processes
Benefits of split process architecture
Baked right into the framework
Nokia N9 times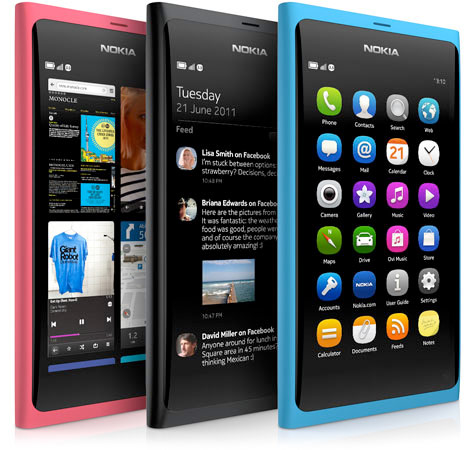 Rough WebKit2 timeline
April 2010: Apple announces WebKit2
July 2011: Safari 5.1 ships
September 2011: N9 ships
December 2012: Qt 5.0 is out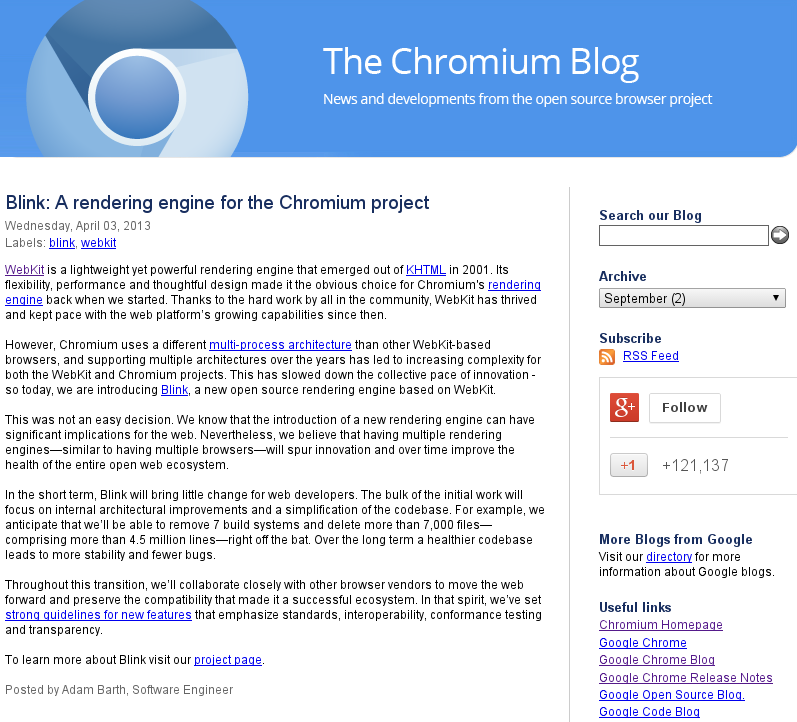 Impact for us ?
Biggest contributor departing
Our cross platform story
Our developer story?
Time to reduce sail?

Chromium or Blink?

Building on top of the content API

Split process
Up to date web-exposed features
Cross platform support

very fast

...and so should Qt!

Architecture and APIs

Widgets
QT += webenginewidgets

Qt Quick
import QtWebEngine 1.0

Widgets C++ library
QtQuick plugin

QtWebEngineWidgets

QtWebKitWidgets' little sister
Lighter
And with some adjustments

QtQuick + WebEngine =

Building from the ground up
Scene graph integration
"Soft" dependency on controls

Roadmap

Technology preview

end of the year
Taste of the API
+ + Embedded

First release

targetting 5.3
WebKit1-friendly Widgets API
QtQuick API
+ + + Embedded

Migration plan

WebKit2 early adopters
Simple widgets-based app
More complex hybrid applications

How can I help?

Try the Tech Preview!
Under the Qt project umbrella
#qtwebengine on Freenode

Thank you!

Questions